About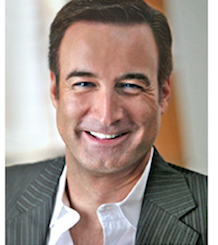 One of today's highly-renowned designers and recognized innovators, Craig Van Den Brulle is the founder of the Craig Van Den Brulle Gallery in New York City, a space that celebrates finely-curated collections of his own designs as well as 20th and 21st century modern furniture from around the world.
Growing up in Los Angeles to a Belgian father and Italian mother, Van Den Brulle was continuously influenced by world travel and experiences, which are complemented by his timeless, powerful sense of style and exquisite taste. Inspired by Zaha Hadid, Henry Moore, Tony Cragg and Jean Hans Arp, he incorporates a blend of different periods, seamlessly matching the contemporary with the traditional.
Van Den Brulle's one-of-a-kind pieces present a haunting and fleeting permanence lingering on the border of mathematical art, recreating an idyllic vision in an innovative and stylish way. "My passion for curating design and art led me to open the gallery," he says. Since then, his space has been the focus of features in countless publications like Vogue, The World of Interiors, Architectural Digest and ELLE DÉCOR gaining him notoriety and global recognition, and earning him coveted awards such as Interior Design Magazine's "Best of the Year" in 2012 for his Riemann Chair, and Robb Report's "Best of the Best" in 2011 for his Delaunay Collection.
Van Den Brulle has acquired a clientele with an unwavering taste for the sophisticated and ravishing, including interior designers Peter Marino, David Easton, William T. Georgis, Cullman & Kravis, Kelly Wearstler, and Martyn Lawrence-Bullard, along with high-profile celebrities Tom Ford, Anna Wintour, Julianne Moore and Oprah Winfrey. "We were put on the map by all our celebrity clients, renowned architects and design firms from around the world," Van Den Brulle notes.
With the ever-changing market of products, materials and technology, Van Den Brulle is perpetually brainstorming, searching, observing and exploring new ways of using what exists in original and groundbreaking ways. He recently debuted a sculptural product of experimental genius – the Darboux, a chair that resembles postmodern art, transforming any room it lives in into something spectacular. The Darboux is made of cast stainless steel polished to a mirror finish. It is a masterful work of position with perfect proportions and captivating lines.
Craig Van Den Brulle resides in New York. He also finds inspiration and relaxation at his country home in Connecticut.